[ Home ]
[ About | Reviews | Search | Submit ]
---
Sam Turner is an unemployed alcoholic living in York who keeps his life together by trying to build some sort of order to an aimless existence, Every weeknight, he goes to a different kind of meeting at the local community center: Monday is AA, Tuesday and Thursday is a singles club, Wednesday a men's group, and Friday an electronics user group. Anything to keep busy.
Terry Deacon, one of the members of the mens' group, starts Sam reading again. He reads Hemingway, Chandler, Elmore Leonard, and believes himself to be a private detective...or at least so he tells the group, since it's better than saying he's an unemployed layabout.
One night, Terry Deacon phones Turner and tells him that he thinks his wife is having an affair, and would Sam please follow her. Sam meets Terry at a small coffee shop the next day, gets the details, and tells him the fee. Deacon gives Turner a retainer, and Sam's in business.
Sam follows Jane but all she does is go to the home of a fashionable portrait painter and go home again. He's depressed. He seems to have lost his first job in a long time, so he puts a Dylan album on to cheer himself up. Doesn't work.But from here, things really get moving and Turner finds he is on the trail of a serial killer.
The characters are cleverly delineated. Bits of Sam's history emerge during the book. We learn that his beloved first wife is dead and how she died. We learn about his failed second marriage, his relationships with women, his taste in books and music. He rescues a street kid he names Geordie and takes him to a retired lady named Celia for tutoring. He gives the same retired lady a job as his secretary when he finally decides he is really a private eye.
Sam Turner and Matt Scudder could be related. They are both recovering alcoholics who live inlarge cities and who empathize with the less fortuante. This is the first in the series. And it is an impressive first. If you like crisp writing, well developed characters, a good story, then this is for you.
 Note: This is a reprint edition of a book originally published in 1995 . There is a hardcover US edition but it is out of print and only available used.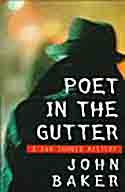 The original UK paperback cover is much more striking than the bland uniform edition cover now in use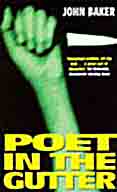 Reviewed by Barbara Franchi, October 2002
[ Top ]
---
QUICK SEARCH:
Contact: Yvonne Klein (ymk@reviewingtheevidence.com)
---
[ About | Reviews | Search | Submit ]
[ Home ]