[ Home ]
[ About | Reviews | Search | Submit ]
---
Report from Bouchercon 33, "Longhorns of the Law" October 17-20, 2002, Austin, Texas
Despite a certain visible lack of organization, Bouchercon 33 was a blast. The hotel was 10 miles outside of Austin in the middle of a suburban shopping mall, the program books did not give the names of the panelists, but the hotel rooms were around a giant atrium so all one had to do was sit in the lobby, or the lobby bar, and watch the world pass by. I'd like to personally thank Sally Cadigan, who offered me half her room so I could attend, and who was the perfect roommate...leaving before I woke up and asleep before I came in at night.
Some highlights: the panel "Jungian Interpretation of the Mythology of Mystery Fiction" with Joan Hess, Dorothy Cannell, Michael Z. Lewin, and Charlaine Harris. Impeccably hosted by Parnell Hall. For once I was in the room with the greatest volume of laughter.

Sanguinary sleuths (Deni Dietz is hiding behind Sparkle) was great fun with Dean James moderating and Lee Killough, Charlaine Harris, Sparkle Hayter and Denise Dietz as panelists

British Crime Writing panel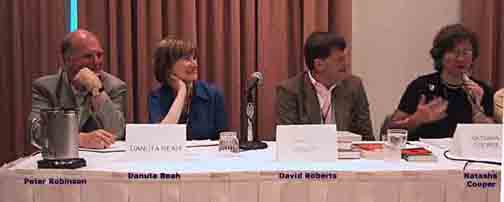 Compelling characters panel

Series vs. Standalones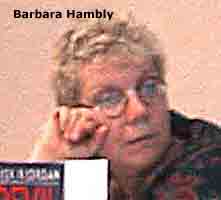 Hang out in the lobby or the bar or the hospitality suite or strange hotel rooms and you'll see everyone.. Just let the photos do the talking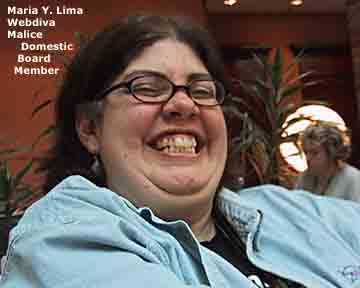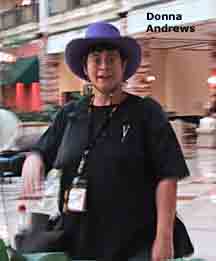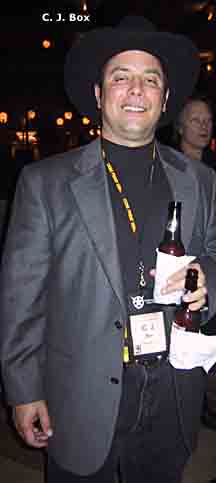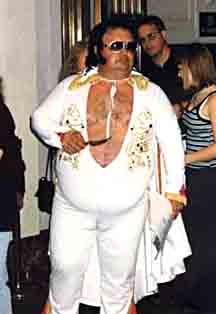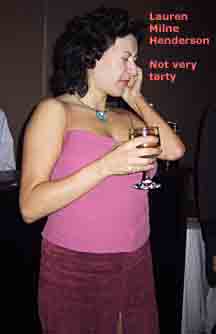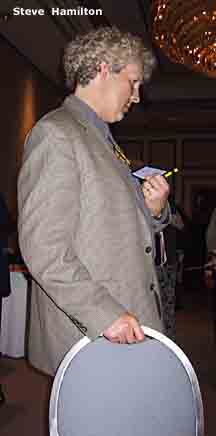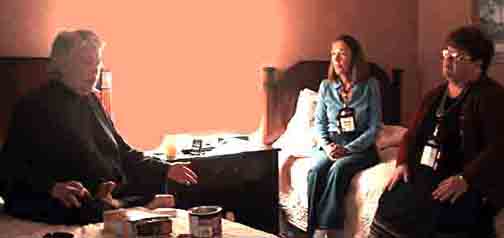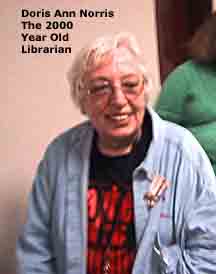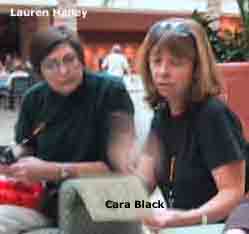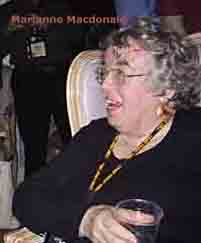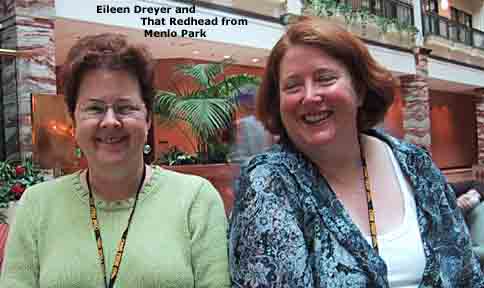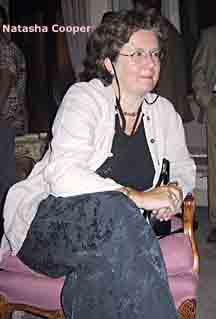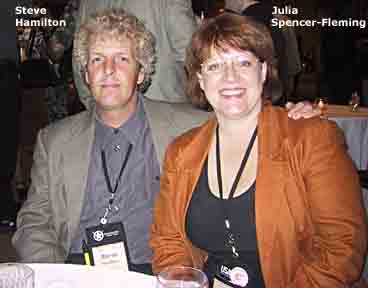 Miscellaneous photos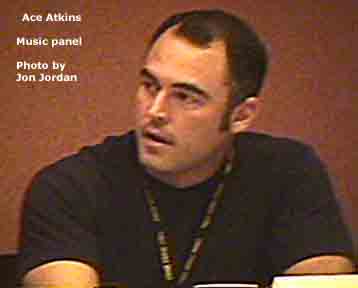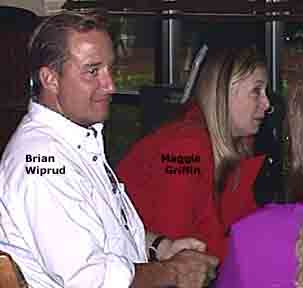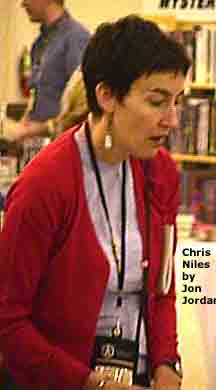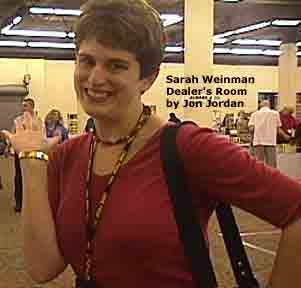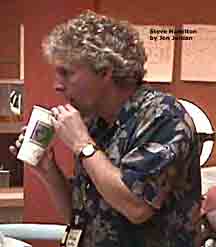 Saturday Night a group of about 50 people went to The Broken Spoke to hear "The Derailers" Most of the following pictures were shot by Brian Wiprud.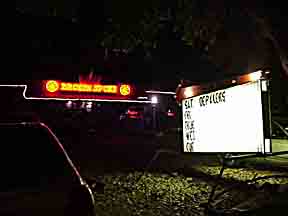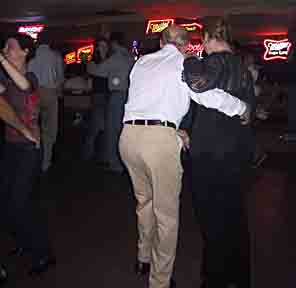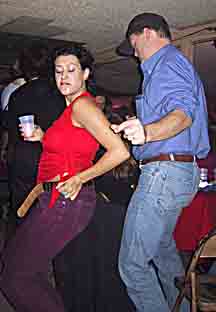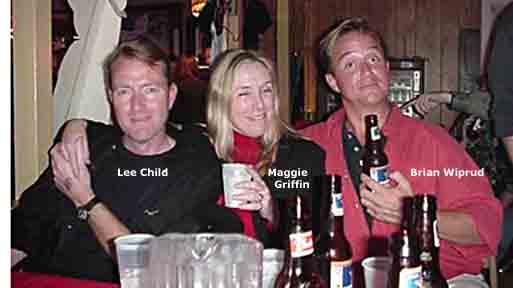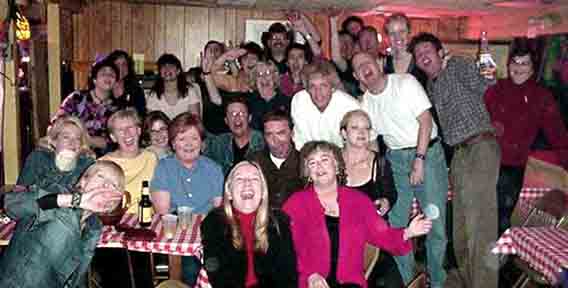 Contact: Sharon Wheeler (shazwuk@reviewingtheevidence.com), Yvonne Klein (ymk@reviewingtheevidence.com)
---
[ About | Reviews | Search | Submit ]
[ Home ]